http://feeds.boingboing.net/~r/boingboing/iBag/~3/FJ6dKlyROBo/story01.htm
http://boingboing.net/?p=272979
Man with Six Senses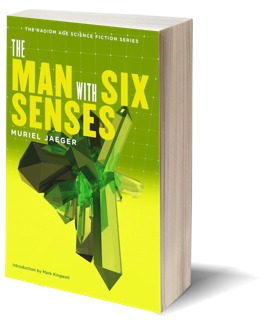 </a>Hilowbrow publisher Joshua Glenn released a new book in his Radium Age Science Fiction Library series, a gorgeous paperback edition of Muriel Jaeger's long-unobtainable thriller The Man with Six Senses. Buy your copy now, while supplies last!
Serialized at HiLoBrow.com from July through November of this year, The Man with Six Senses concerns Michael, a hapless mutant capable of perceiving the molecular composition of objects and the ever-shifting patterns of electromagnetic fields. Hilda, a beautiful young member of England's cynical postwar generation, becomes his champion… and then, reluctantly, his wife. Michael himself is slowly destroyed — mentally and physically — by his uncanny gift.

This early and brilliant effort to export the topic of extra-sensory perception out of folklore and occult romances and import it into science fiction was first published in 1927 -- by Leonard and Virginia Woolf's Hogarth Press.
Man with Six Senses



http://feedproxy.google.com/~r/blogspot/bRuz/~3/fGi9HkfHVuw/overnight_8.html

Rock on.




http://feeds.boingboing.net/~r/boingboing/iBag/~3/Hb-tpIh5aOY/story01.htm

http://boingboing.net/?p=272953

Mark Burnett, whose work has been featured here before, has used lists of leaked passwords to compile a master list of the 10,000 worst passwords (with accompanying wordcloud, see above); an astonishing 91 percent of all passwords used appear in the top 1000. Here's the top 100, with their relative frequency:
password, 32027
123456, 25969
12345678, 8667
1234, 5786
qwerty, 5455
12345, 4523
dragon, 4321
pussy, 3945
baseball, 3739
football, 3682
letmein, 3536
monkey, 3487
696969, 3345
abc123, 3310
mustang, 3289
michael, 3249
shadow, 3209
master, 3182
jennifer, 2581
111111, 2570
2000, 2550
jordan, 2538
superman, 2523
harley, 2485
1234567, 2479
fuckme, 2378
hunter, 2377
fuckyou, 2362
trustno1, 2347
ranger, 2265
buster, 2254
thomas, 2194
tigger, 2192
robert, 2176
soccer, 2120
fuck, 2119
batman, 2108
test, 2097
pass, 2093
killer, 2044
hockey, 2040
george, 2033
charlie, 2013
andrew, 2009
michelle, 1977
love, 1960
sunshine, 1956
jessica, 1924
asshole, 1913
6969, 1889
pepper, 1881
daniel, 1822
access, 1817
123456789, 1793
654321, 1772
joshua, 1737
maggie, 1690
starwars, 1679
silver, 1666
william, 1662
dallas, 1659
yankees, 1657
123123, 1654
ashley, 1652
666666, 1645
hello, 1644
amanda, 1642
orange, 1623
biteme, 1621
freedom, 1612
computer, 1609
sexy, 1608
nicole, 1606
thunder, 1606
ginger, 1602
heather, 1597
hammer, 1596
summer, 1592
corvette, 1591
taylor, 1578
fucker, 1577
austin, 1554
1111, 1541
merlin, 1531
matthew, 1527
121212, 1499
golfer, 1491
princess, 1486
cheese, 1486
martin, 1469
chelsea, 1459
patrick, 1458
richard, 1457
diamond, 1432
yellow, 1422
bigdog, 1419
secret, 1406
asdfgh, 1403
sparky, 1400
cowboy, 1398
10,000 Top Passwords (via Beyond the Beyond)
http://sinfest.net/archive_page.php?comicID=4842
Who:
lyonesse
When:
2013-12-07 Sat 22:16
What:
aht
Security:
Public
i especially like the one entitled "Cheese balls".

http://thomasjacksonphotography.com/emergent-behavior.html
http://feeds.boingboing.net/~r/boingboing/iBag/~3/7Og_FOa3AQQ/story01.htm
http://boingboing.net/?p=272939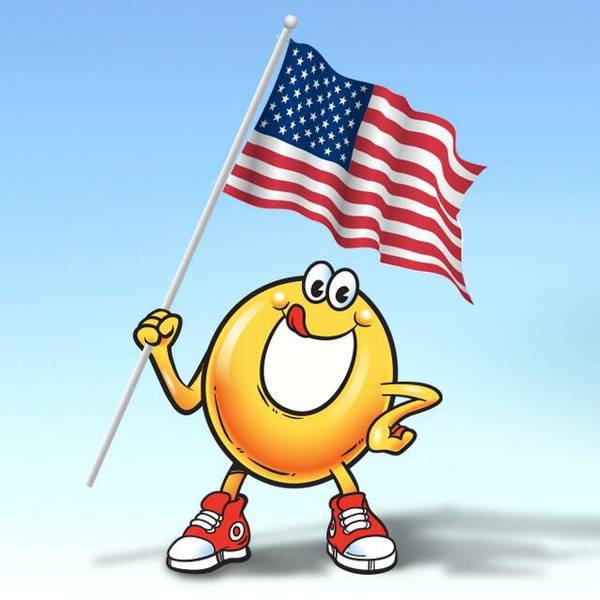 Spaghetti-Os commemorated Pearl Harbor in a special way, prompting a special twitterstorm of parodies -- click through for a selection:
so. flist. my sister is having a hanukah party next weekend and there's going to be a yankee swap/white elephant/gift exchange. the limit is $15. last year i made peanutbutter cookies and they were picked last, so this year i'm buying something. i got a little book of jazz age cocktail recipes because i thought it was cute - i'm pretty sure it came out as kind of a tie-in with the great gatsby, and i'm also pretty sure my sister's friends like a good cocktail - but i still have some money to spend, so what else should i get? i was thinking either a jar of garnish (maraschino cherries, cocktail onions, stuffed olives) or a couple wee bottles of alcohol (maybe a gin and a bourbon). good, bad, what? any other ideas?

speaking of the jazz age, here's a tiny house on wheels complete with tiny side yard.

timelapse photos showing views from the international space station - always reblog space. :D the views are gorgeous.

fabulous medieval wall paintings uncovered in little welsh church - so far st george and the dragon (and the dragon's sacrifice and her parents), the seven deadly sins, and a guy being led away by a dead person. they'd been covered by centuries of whitewash until someone noticed a random red line painted on the wall. so who wants to go to wales with me to check it out?

you shall not pass, dog - video compilation of dogs afraid to walk past cats. hee.
https://wilwheaton.net/2013/12/ten-years-after-i-published-the-book-dancing-barefoot-gets-an-audio-version/
When I was writing my first book, Just A Geek, I ended up with a lot of stories that just didn't fit within the narrative. I didn't know what to do with them, until my friend and editor, Andrew, said, "Why don't you put them in their own book?"
I was hesitant, but the more I thought about it, the more I realized that it was a very good idea, so that's what I did. I asked my friend Ben to draw some illustrations to keep the stories company, and I published it all on my own, before Just A Geek was even completely finished. The book is called Dancing Barefoot.
After I released the audio versions of Just a Geek and The Happiest Days of Our Lives, a lot of people asked me when I was going to do an audio version of Dancing Barefoot, to round out what I've just decided to call a trilogy. The truth is, I never intended to do an audio version of it, because I felt like I'd grown as a writer since it was published, and it would sound and feel strange to revisit that book without wanting to rewrite the whole thing.
But something really changed in me when I turned 40 last year, and I stopped worrying so much about things like that. I accepted that it was the best I could do then, and even if it's a little rough around the edges, it's because I made it that way.
So about a month ago, I booked some studio time with my favorite audiobook producers, and finally recorded an audio version of Dancing Barefoot.
It felt a little strange to record something I wrote over a decade ago, as I was entering my thirties, and looking into my past in order to understand my future. It was written during a tumultuous and uncertain time, when I was struggling so much just to make it month to month. Reading it now, knowing what my future actually held, both wonderful and terrible, made it a more emotional experience than I expected.
From Houses In Motion
I had this weird sense of nostalgia as I read it, like nesting dolls: I remembered the stories that I told, I remembered writing them down on my blog for the first time, then editing them into Dancing Barefoot for the first time, and then shipping thousands of books around the world, out of my living room. I remembered how excited I felt when Anne and I opened the first box of books when they were delivered from the printer, and how happy it still makes me feel when someone hands me one of those books to sign for them.
Real quick, before I get to the link for the album, I want to say something to those of you who have been here for a decade, especially those of you who bought Dancing Barefoot so long ago: Thank you. Without your support then, I wouldn't be here now. There's a straight line between you buying that book from me, and me working on Eureka, Big Bang Theory, Leverage, and everything else. There's an even shorter, straighter line between me shipping that book to you from my living room floor, to me writing all my other books, magazine columns, and posts of varying quality on this blog.
F. Scott Fitzgerald is credited with declaring that "there are no second acts in American lives," and before I began this journey a little over a decade ago, I believed him. But because I people like you kept coming back to read my blog, kept coming to see me perform on stage, and bought my books when I published them, I feel like I may be one of the exceptions to that rule.
I'm incredibly grateful for the life that I have now, the life that I worked so hard to build. Every single day, I'm afraid that I'm going to wake up and discover that it's just a dream, or a cruel trick in some episode of The Twilight Zone. I worked really hard for what I have now, but I didn't do it alone. People I'll never meet took a chance on me and made it possible for me to do what I'm doing now, and I can't thank you enough.
Okay, I'm rambling, so I'll just get out of the way. Here's the product information:
It's available now on my Bandcamp page, you can listen to the entire thing there for free, or you can buy it for $10 though the weekend, before it goes up to $20 next week. It includes a digital booklet with all the illustrations Ben did, scanned by me from my original author's copy of the book.
Here's the description:
Available for the first time in audio, read by the author.

In this wonderful Freshman effort, actor and author Wil Wheaton shares five short-but-true stories about life in the so-called Space Age:

Houses in Motion – Memories fill the emptiness left within a childhood home, and saying goodbye brings them to life.

Ready Or Not Here I Come – A game of hide-n-seek with the kids works as a time machine, taking Wil on a tour of the hiding and seeking of years gone by.

Inferno – Two 15-year-olds pass in the night leaving behind pleasant memories and a perfumed Car Wars Deluxe Edition Box Set.

We Close Our Eyes – A few beautiful moments spent dancing in the rain.

The Saga of SpongeBob VegasPants – A story of love, hate, laughter and the acceptance of all things Trek.
http://feeds.boingboing.net/~r/boingboing/iBag/~3/PF-W_BC3AVY/story01.htm
http://boingboing.net/?p=272932
One year ago today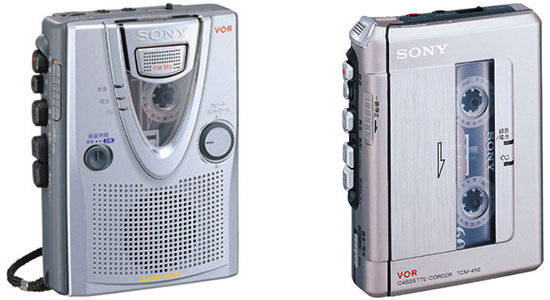 Sony ceases production on cassette player/recorders: In other news, Sony was still making cassette player/recorders.

Five years ago today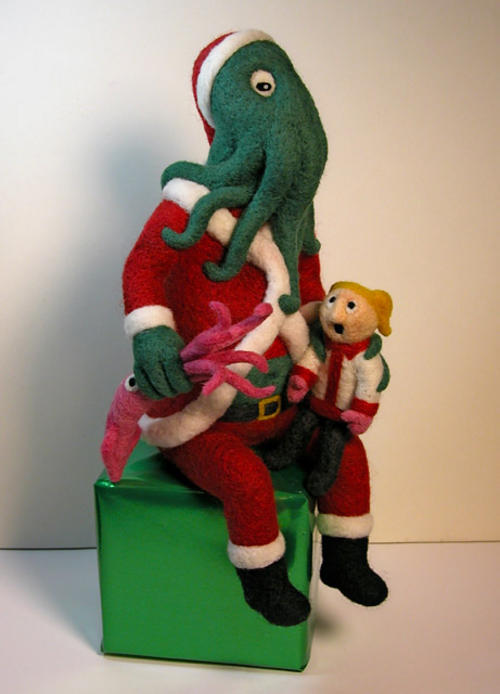 Felted Cthulhu: Artists Amy Rawson and Brian East made this felted Santa Cthulhu (a towering 12 inches of wool and madness).

Ten years ago today
Mental card games without a referee: Is it possible to play card games without a deck of cards and without a referee? The question has profound implications for cryptography, in which the need to nominate and monitor a trusted third party (the referee in a cryptographic transaction) is a major pain in the ass.

Write a post like an introduction about you to a stranger/new reader. for
elfy

Hi, I'm Fleur!

.
.
.

What, more?

Ok, ok! Hi, I'm Fleur! I am usually rather silent on here (this flurry of posts is pretty unusual, although it is fun), mostly my posts are about new podfics I've made.
Yes, I'm a podficcer for several fandoms so far (Teen Wolf, Merlin, Bandom and several more.)
I also moderate a collaboration challenge for writers and podficcers,

pt_lightning, together with my trusty collaboration partner

somnolentblue. The projects we do together often let me indulge my joy for singing (which I otherwise do in a choir, for a few decades now.)
I read a lot (books, comics, fan fiction) in a lot of genre, I bake a lot (bread, cake, cookies) and every once in a while I marathon a tv series.
Also, I LOVE the internet. ;)




If you want me to talk about something else, go here and prompt me!



Entry crossposted to LJ and DW (
comments). Comments welcome in either place.
http://kimchicuddles.com/post/69304520901
Resting
Can you do it?
http://feedproxy.google.com/~r/bloggingheads/~3/XAOYljZBMso/23778
http://bloggingheads.tv/?post_type=btv_video&p=23778
On Foreign Entanglements, Rob speaks with Toshi about the new Chinese Air Defense Identification Zone in the East China Sea. Toshi discusses the significance of the ADIZ for military and civilian flights from the US, Japan, and South Korea. They consider how China will enforce the zone. Why here, and why now? Toshi argues that if America recognizes the zone, we might as well pack up and go home. Rob and Toshi debate whether the declaration was a bureaucratic error or came from the top. They conclude by discussing China's new aircraft carrier, which is deploying to the South China Sea.



http://feedproxy.google.com/~r/blogspot/bRuz/~3/jwu0XtExZFs/mini-review.html

Saw the second Hunger Games movie. A bit confused by the several reviews I read saying it was superior to the first one. The first one, which I liked quite a bit, was better. Second one is fine if you like that sort of thing.



http://feeds.boingboing.net/~r/boingboing/iBag/~3/NImuI26QueY/story01.htm

http://boingboing.net/?p=272926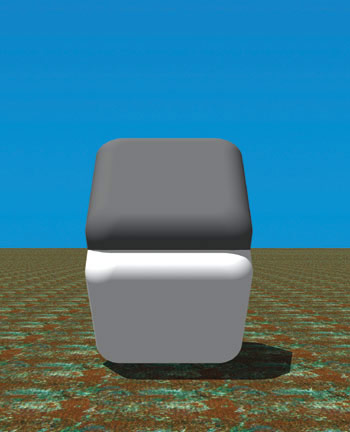 Cover the middle seam with your finger, marvel as the contrast effect changes EVERYTHING. Jason Kottke thinks the creator is a witch. When I showed it to my daughter, she said, "Well, your finger is covering up the light that's making it brighter," which is true in a weird sorta way.
Freaky optical illusion
http://feeds.boingboing.net/~r/boingboing/iBag/~3/y11H_CexenY/story01.htm
http://boingboing.net/?p=272961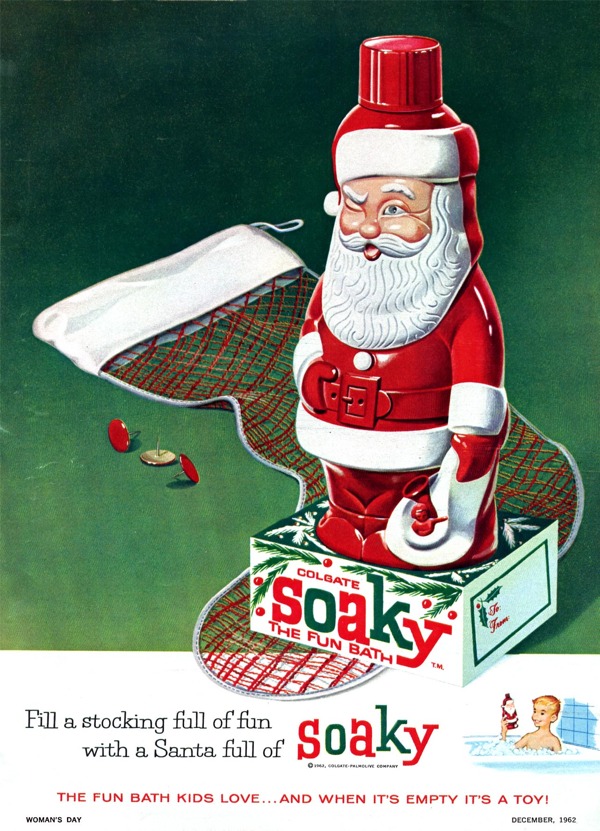 Bathtime Santa looks up to no good, what with the mischievous wink and thumbtacks. (Via Mostly Forbidden Zone)
http://feedproxy.google.com/~r/chrisbrogandotcom/~3/tgduc9I8doY/
http://www.chrisbrogan.com/?p=9438
Did you ever realize that people might not even realize what business you're in? Sometimes, we miss a post, or a tweet, or we haven't caught up recently, and then pow, years pass, and we don't really know what's what.
I thought I'd tell you what's going on and what I'm doing.
Owner Magazine
At the moment, what I'm doing is publishing a business magazine called Owner magazine. It's the business curriculum for your future. Instead of covering news stories about the business space, we write how-to information applicable to your future success. We publish this monthly and include around 20-25 different stories by about that many authors. We publish a few more stories throughout the month, but the "issue" comes out on the first of the month. It's designed for mobile viewing, but if you're a Kindle viewer, you can get it for your Kindle, as well.
Courses
I'm also publishing courses. We've had lots and lots of great experiences with our students and graduates, and people have given us great feedback to help us continue to help others succeed at their goals. Some courses, like Mastering the Digital Channel give people the chance to build out the digital elements of their business. Other projects, like the Owner Mastery Foundation Group allow for a daily experience to keep their business goals sharp. In ALL cases, I really enjoy the communities that have grown up around the material. The course material is great, but people stay for the community.
Consulting
I still consult, but not as much lately. I've got a pretty fun project going that's been fun. I'm also doing some coaching lately and that's been very fun to enjoy. This part of my business is probably what people think I do most, but that's not exactly how it goes these days. The magazine and the courses are probably the bigger efforts on any given day.
Speaking
I've been a professional speaker since 2007. It's one of my favorite parts of what I do. The opportunity to go beyond my books and blog posts and directly interact with people at an event is a great opportunity. Because I get to speak about business and marketing and digital business development and the like, I find that the material is always fresh and new, and thus, I get a lot of great opportunities to be helpful each and every time.
Books
I'm working on finishing my seventh book right now. My other six are here. Writing has been a part of my life since I was a kid. On top of books, I write a newsletter that has nothing to do with this blog. You'd love it. :)
And What About You?
And that's what I'm doing these days. What are YOU doing? I'd love to know more about it. Because URLs tend to muck up in my comments section, here's a form that would help me know more about you. I made it for something I'm doing over at Owner, but it would apply here, especially if you want me to help you find more connections:
https://wilwheaton.net/2013/12/not-everyone-is-going-to-like-the-thing-you-made-and-thats-okay/
I recently worked on an upcoming video game from Double Fine, called Broken Age. I got to play a really fun character, and I had a super good time working with one of my favorite directors in the industry.
Double Fine announced my participation in a video that includes some shots of me recording, and the response from people who chose to respond was overwhelmingly positive.
Earlier this morning, the following Tweets appeared in my timeline, back to back:
When I was younger, I would have completely ignored the first one, and obsessively focused on the second one to the point of feeling shitty about myself. Part of having Imposter Syndrome is believing that people who praise you are dupes, while the people who criticize you can actually see through everything. But the thing is, the guy who isn't thrilled has every right to feel that way, and I don't take it personally. Not everyone digs what I do and what I bring to a project, and that's totally cool. At the same time, it's also pretty awesome that a lot of people do dig what I bring to a project, and that is also cool.

Consider this, about having perspective on criticism: If you enjoyed making a thing, and you're proud of the thing you made, that's enough. Not everyone is going to like it, and that's okay. And sometimes, a person who likes your work and a person who don't will show up within milliseconds of each other to let you know how they feel. One does not need to cancel out the other, positively or negatively; if you're proud of the work, and you enjoyed the work, that is what's important.Don't let the fear of not pleasing someone stop you from being creative.

The goal isn't to make something everyone will love; the goal is to get excited, and make a thing where something wasn't before.




http://feedproxy.google.com/~r/blogspot/bRuz/~3/q3DKYC6KXNI/afternoon-thread_7.html




http://krugman.blogs.nytimes.com/2013/12/07/gordon-versus-the-androids/

Digital: maybe the big stuff is just starting to arrive.


http://krugman.blogs.nytimes.com/2013/12/07/secular-stagnation-arithmetic/

There's a big hole to fill.


Because Nick had a work deadline on Monday, we both worked through the Thanksgiving holidays. We took yesterday off to celebrate a belated Thanksgiving together.

Our timing couldn't have been better. It snowed overnight and I woke up to see a lovely blanket of white over everything. It was a spectacular view, but I was very thankful I didn't have to try to get to work in that. Portland doesn't deal well with snow - that's the first snow I've seen in Portland (that stuck) since we moved here three years ago.

( Things I am thankful forCollapse )




http://thinkprogress.org/climate/2013/12/07/3035511/australia-hottest-spring-recorded/

http://thinkprogress.org/default/2013/12/07/3035511//
Average temperatures in Australian during the month of September were 2.75°C above average
CREDIT: Australian Bureau of Meteorology
2013 is well on its way to becoming the warmest calendar year on record in Australia. The country has just set a new record for the warmest spring ever.
Mean temperatures for Australia's spring (which occurs during the U.S.'s fall) were 1.57°C above the 1961-1990 average. September was especially hot, with an average temperature of 2.75°C or nearly 5°F above normal. October came in at 1.43°C above average, while November came closer to normal, at 0.52C above average. And in addition to being unusually warm, spring also came early. On August 31, the last day of winter, average temperatures reached 85.9°F. It was the warmest last day of winter recorded since Australia started collecting temperature data 104 years ago.
To date, the year is 1.23°C above average and 0.18°C above the previous record year, 2005.
Australia's record-breaking spring follows a generally wet winter and a summer that was also the country's hottest on record. Temperatures soared so high in January that the Australian Bureau of Meteorology added new colors to its temperature maps. Deep purple now represents temperatures in excess of 50°C, or 122°F. The new high end of the scale tops out at 129 °F.
Thanks to the wet winter that helped vegetation flourish, followed by a hot spring that sucked out all the moisture, the east and west coasts of Australia may have to contend with another above-normal bushfire season this summer. Bushfire season in Australia has already gotten off to an early start as four major fires ravaged western Sydney and the surrounding Blue Mountains area of New South Wales in September.
The newest record broken in Australia comes just as the Australian Senate is debating the repeal of its carbon tax. Australia's newly elected Prime Minister, Tony Abbott, who ran on an anti-climate agenda, has been making good on his campaign promises, much to the dismay of the climate conscious at home and abroad. He is hard at work dismantling the country's carbon emissions scheme, and publicly shunned the recent UN climate talks in Warsaw by declining to send a senior elected member of his government. Abbott has also confirmed that his government has no intentions of reducing Australia's emissions by more than five percent below 2000 levels by 2020 and has cut funding for the Australian Renewable Energy Agency (ARENA). Funding for ARENA over the next two years will be about one fifth of current levels.
The post Australia Well On Its Way To Hottest Year Ever appeared first on ThinkProgress.
http://feedproxy.google.com/~r/JaredBernstein/~3/OMDFk5XeLJk/
http://jaredbernsteinblog.com/?p=10630
It's extremely hard, if not impossible, to identify your favorite melody from your favorite composer, but for me, this one gets awfully close.  It's from Mozart's Posthorn Serenade, Andante Grazioso.  It begins at 1:21, introduced by the flute.  Note also the incredibly sublime, yet so simple, descending counterpoint line in the background at 1:32.  Then, a subtle key change and the oboe picks it up.
The cycle comes back at 3:41, but reversed–this time, the oboe goes first.  And again, that descending counterpoint at 3:52 gives me chills every time, and I've been listening to this piece for at least 40 years.
I know—choosing your favorite melody like this is like choosing your favorite child.  But why don't you give it a try?
Identify one or more of your favorite classical melodies, then in the comments' section, supply the link and the timing of when it starts, and I'll post them all for a future musical interlude.



http://feedproxy.google.com/~r/blogspot/bRuz/~3/WyVzvHz6Ym0/what-is-progressive.html

I keep hearing people with some of the most right-wing economic policies call themselves "progressive" and now we're all wondering what that word means - so, we've been asking on Virtually Speaking.



http://www.newyorker.com/online/blogs/johncassidy/2013/12/by-george-britains-austerity-experiment-didnt-work.html
George Osborne, the patron saint of austerity enthusiasts on both sides of the Atlantic, was in the House of Commons on Thursday, reveling in the fact that the U.K.'s economy is finally growing again, and claiming that "Britain's economic plan is working." Delivering his annual Autumn Statement—he was a bit late—the Chancellor of the Exchequer pointed to forecasts from the quasi-independent Office for Budget Responsibility, which point to G.D.P. growth of 1.4 per cent this year and 2.8 per cent in 2014.

...read more


http://feeds.boingboing.net/~r/boingboing/iBag/~3/dMdTagEEoZI/story01.htm

http://boingboing.net/?p=272946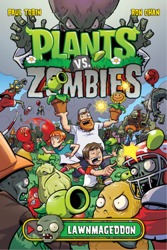 Apps for Kids is sponsored by Little Blueprint: Personalized and ready-made children's books based on brain science, empowering kids to thrive through life's challenges and celebrations.

Apps for Kids is Boing Boing's podcast about cool smartphone apps for kids and parents. My co-host is my 10-year-old daughter, Jane.

In this episode, we set down our smartphones to talk about the Plants vs. Zombies graphic novel, in which two kids team up with Crazy Dave, the deranged zombie prepper, to rid Neighborville of the invading horde of undead humans. Jane also grabs my staple remover that I was repairing with Sugru and messes it up.

And, we present a new "Would you rather?" question: JavaScript is disabled!

If you're an app developer and would like to have Jane and me try one of your apps for possible review, email a redeem code to appsforkids@boingboing.net.

Jane and I love to get your emails with questions about game, gear, and tech. What's your question?

Listen to past episodes of Apps for Kids here.
http://feeds.boingboing.net/~r/boingboing/iBag/~3/BxT7-VZkbus/story01.htm
http://boingboing.net/?p=272920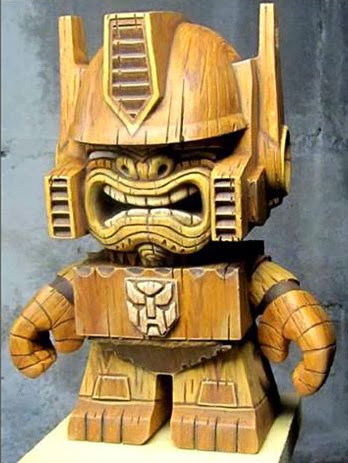 Mike "Nemo" Mendez created "TikiTPrime Warrior" for today's Transformer Show at Toy Tokyo. This is definitely a case of two great tastes that taste great together.
Custom-Feature: TikiTPrime Warrior by Nemo (via Neatorama)



An Heir to Thorns and Steel is a serialized fantasy novel updating once a week for free on Tuesdays, and again on Thursdays and Saturdays if tips reach $15 and $20, respectively. Single reviews of existing stories posted to Amazon count for $5 toward the tip total.

An Heir to Thorns and Steel
Blood Ladders, Book 1
M.C.A. Hogarth

Episode 42

The lead hunter set his spear across his saddle. "You can fight us, if you wish," he said in a mellifluous voice.
"And this would accomplish what?" I asked, breathing heavily.
"Very little," the hunter said. He looked past me at the horizon. "Save, perhaps, to delay us until Amoret's party arrives, and result in a tiresome — ."
"A what?" I asked, unfamiliar with the word.
"A jurisdictional squabble," Kelu said in Lit. Her mien was some combination of sulk and anger.
"Ah," I said. To the elf, "Apologies. Your tongue is still new to me."
"I imagine it is."
I realized then that he was talking to me, instead of past me. "Who would win?" I asked.
"We would," he said. "But it might require my master's presence, and that would discommode him."
"And your master is?" I asked.
"Sidithin," he said.
Almond squeaked next to me. Kelu said nothing. "Just Sidithin?" I asked. "No blood-flag?"
"My master needs no blood-flag," he said. "Will you come, then? Or will we have to drag you?"
Amoret was a known quantity, and not a good one; this new person–at very least his servants acknowledged that I was a sentient being. Surely that boded well. I said, "I will go with you. But… I am not sure the drake can carry us."
"You can ride with me," the hunter said, his horse carrying him forward, parting him from the company of his comrades. I squinted up at his face and could barely see it for the glimmer of light beneath his skin. This elf was all sunlight, hair that shone like gold leaf, complexion touched with cinnamon and honey. His eyes were the green of peridots, pale, clear and light.
He held out one of those shining hands, and I stared at it. This then, was my fate. With a sigh, I slipped my fingers in his and let him haul me upright, stumbling on the stirrup still wrapped around one of my ankles. Once I freed myself I turned to the still recumbent drake.
"Come now," I said softly. "No more running."
It lifted its weary head.
"I won't let them mistreat you," I said, knowing it for a ridiculous promise and making it anyway. "Come on. On your feet, great heart."
Like an old man it heaved itself upright, then stretched its neck to rest its face in my hands. I pulled it closer, hugging it. When I opened my eyes I found the hunter watching me.
"He deserves the best you have," I said.
He nodded. "It will have it."
One of the other elves caught the drake's reins and tied them to the back of his saddle. The genets were mounted behind two others, leaving me to the hunter-leader, who pulled me up in front of him. Like the drake, his body was warm, and everywhere we touched I felt ripples of pleasure and heat.
"Lean back," the hunter said.
"I would rather not," I said.
"It's a long ride."
When I didn't move, the hunter shrugged and racked his spear in the saddle, gathered the reins and turned the horse toward the south. I rode with a sun at my back and the sun in my eyes, and I couldn't tell which one burned brighter.

I began that ride downtrodden in spirit and sore in body; by the time we stopped that first evening I was pain-raddled and desperate. When the hunter let me off his steed I tried to pace and crumpled. The two genets rushed to me while the elves watched, distant and stoic.
"There's no more of the drug," Kelu said, grasping my arm.
"I know," I said, panting. My limbs kept trying to twitch out of their grasp, which is when I thought to say, "You should let go as I am about to have a seizure."
Kelu released me at once; Almond a little too late, and I flung her away before the convulsions took me. Against grass dyed copper and blood-red by the sunset, I writhed and gasped and lost my sense of time and not long after of place, until all I knew was a distant pain and somewhere, somewhere the rush of the sea.
When my spirit settled again in my body I found the hunter crouched near me, a blur of iridescence and gold. His hand drew near enough for me to see my glasses on his palm. With a trembling arm I reached for them and set them again on my nose.
His spear rested across his lap; he was balanced with one hand on a knee and the other lightly braced against the ground.
"Almond," I managed past my dry throat. "Did I…?"
"She is unharmed," the hunter said. "Are you done?"
"I don't know," I said. "I never know anymore. I never understand."
He nodded and withdrew. I supposed he asked only to know how much room to set aside for me, or to decide whether I needed a special watch. They covered me with a blanket, but I didn't grow warm beneath it. I tried to sleep but no position was comfortable. The need for the drug itched beneath my skin. I had returned to the hell I'd been trying so hard to escape, and the flame-bright reality of the elves around me only taxed my oversensitive skin past endurance. I lived because I did not know how to die… and in the morning, I let their beautiful, too hot hands drag me from my hollow and load me back into the saddle.
How long we traveled thus, I cannot say. I was accustomed to spending my misery in a bed, hiding in my flat. To be forced into constant motion made the pain impossible, so vast I could only slump in the arms of my captors and let them carry me where they would. The days and nights bled into one another, sweat-and-darkness, hallucinations and fever.
And then the voice came from behind my body, caressing my back.
"We are here."
I grappled for a sense of truth and sight and when I thought I had it, I knew I had gone insane. "Yon tower is missing its base."
To my surprise, the hunter said, "Yes."
I re-evaluated. "Then that really is the top of a tower floating in mid-air."
"Yes," he said.
I adjusted my spectacles and then looked again, but the sight persisted, stubbornly absurd. Its lowest bricks spiraled upward in a stair-step pattern, growing a coat of white plaster until they culminated in a gray and silver balcony. Stained glass windows threw off the light of the sun in shimmering reds and cobalt blues, rising in elegant points toward a conical roof. The edifice seemed to swirl out of nothingness and hang there, unmoving, several stories above us. The shadow it cast on the grass seemed particularly incongruous as there were no buildings surrounding it, none at all. Just this one bit of a tower floating in the middle of a shaded lilac grassland.
"How do we enter?" I asked.
The hunter kneed his mount forward. As we approached, I saw a circular path on the ground, formed of some substance I couldn't identify.
"Here," he said, pointing at where it was broadest. "Sit here."
I slid—fell—off the horse and managed to huddle on the flat surface. It felt like stone… like warm stone. But so thin! Perplexed, I brushed my hand across it as the hunter reined his horse away. I turned to ask him what material had been used to fashion it when it broke free of the ground and coiled into the air, sinuous as a snake. I grabbed for its edges, afflicted by vertigo and nausea simultaneously, but before it could take me entirely the path stopped, connecting with a snap to the edge of the balcony. I stared at the join, wide-eyed. I could find no seam. On either side of the not-stone I could see the distant grassy ground and the toy-sized hunter on his horse.
Pride warred with terror. Terror won. I crawled to the balcony, then used its rail to clamber to my feet. As I watched, the path collapsed, trapping me here. As I shook, a wave of weakness engulfed me and I found myself sliding back down to my knees. God, not here, not now. Not another seizure. I gripped the bars as if they were the door to a cage and set my forehead against one, cool, hard, textured like wrought iron. My throat was so dry I almost couldn't swallow, but I tried. The nausea and the actinic sparks in my limbs warred with one another and I waited to see which it would be, vomiting or convulsions. I wondered if the tower's owner would be distressed if I left a mess on the elegant stone balcony. Probably.
My body had not yet decided how to fail me when I felt the presence, the one from Amoret's manor. The void so great it devoured everything around it, a clinging, aching, stretching darkness that caressed my burning skin and set me to shaking.
"Will you jump?"

***

Cue the creepy music!

This is one of the rare episodes that didn't get funded! So if you would like to tip, or write a review for me somewhere, that would be amazing! But if it doesn't show up, then this is a freebie, and enjoy. :)




Mirrored from MCAH Online.




http://feedproxy.google.com/~r/blogspot/bRuz/~3/69TkG9iKwGU/weekend-weekend.html

Out most of the day so talk amongst yourselves.


( You are about to view content that may only be appropriate for adults. )




Being here in Omaha, being in the world at all, keeps stirring my thoughts of mortality. My dreams these days are almost always about incompleteness, failure and error. Comically so sometimes, some nights a tragedy in six REM cycles. I feel like I am digging my own grave, slowly.

I am so very glad to be here, and so very sad to be here. Which in truth is how I feel about almost everything these days. Fortunately for me, it's my nature to enjoy myself most of the time. Even when the grim dusk of my own death casts shadows across all my words and deeds.

We all die. Most of us spend most of our lives assiduously ignoring that most basic fact of human existence. I keep trying to convince myself that my own enforced awareness of my ending is a gift.

On occasion I succeed.






Your Saturday moment of zen.




Window sign, Star Wars Shop in Aberdeen, WA.

Photo © 2012, 2013, Joseph E. Lake, Jr.




This work by Joseph E. Lake, Jr. is licensed under a Creative Commons Attribution-Noncommercial-Share Alike 3.0 United States License.


Dude, Where's My Accent? — Why the California Vowel Shift may have us all by the tongue. Also this. Snerk. (Via David Goldman.)

Lovebible.pl — Charlie Stross is very funny.

Why Do We Call People Redheads Instead of Orangeheads?

Who Put the O in Portland? — More on the 'round maps'. I was also struck by this comment: [T]here's scientific evidence for the fact that GPS technology is making us less, rather than more spatially aware. When we rely, as is now so commonplace, on satellite-guided driving instructions tailored to our specific trip, we're preventing our brain from doing what it should do naturally: making 'mental maps' of our surroundings. That's been exactly my experience of using GPS.

How to Talk to a Live Person: Every Customer Support Number You'll Ever Need — A holiday calling guide. (Thanks to my Dad.)

Soylent hits its 1.0 formula, nears release — We talk with Soylent's creator on what's changed since we slurped down the beta. Soylent peen is greople!

You Can't Get Entangled Without a Wormhole: Physicist Finds Entanglement Instantly Gives Rise to a Wormhole — (Via Bruce Taylor.)

Die, selfish gene, die — The selfish gene is one of the most successful science metaphors ever invented. Unfortunately, it's wrong. This is freaking fascinating. (Thanks to AH via
tillyjane.)

Animal Locomotion: Reanimating Muybridge's 19th Century Illustrations with GIFs — Zoopraxography indeed. (Via Daily Idioms, Annotated.)

Tolkien gesture – scientist maps climate of Lord of the Rings — Mount Doom is like LA and the Shire like Lincolnshire, so says a climate model based on author's famously detailed maps. (Via
danjite.)

The Most Important Command in the Old Testament isn't what you think — A little linguistic analysis for you. And guess what? It's not about teh gayz or sex or the abomination of widely available, affordable healthcare. Not at all. (Via
daveraines.)

Australia's first gay marriages conducted — Another bigotry domino falls, at least temporarily. Sadly, the forces of religiously-cloaked conservative intolerance are still very strong.

Iceland in shock as cops kills a man for 1st time in history — Clearly they need more guns to be safe. No, wait, they have more guns.

South Carolina Sheriff Refuses To Lower Flag For Mandela — Stay classy, conservative America. It's what you do best.

Special Report: Thailand secretly supplies Myanmar refugees to trafficking rings — As Daniel says, this is stunningly evil. Sigh. (Via
danjite.)

Apartheid's Useful Idiots — For many years, a large swath of this country failed Nelson Mandela, failed its own alleged morality, and failed the majority of people living in South Africa. Ah, we are again reminded of the much vaunted moral consistency of American conservatives.

A reminder of what Republicans thought of Mandela — It's a constant theme of conservatism to falsely take credit for the progressive causes of yesteryear while attempting to destroy contemporary ones. You have to give the GOP a break here. When their own record is a nearly unbroken string of failures and policy disasters, they can claim no credit at all except false credit.

Santorum: Fight Against Obamacare Like Fight Against Apartheid — You don't have to be bone-stupid to be a conservative, but demonstrably it sure as hell helps. Really, what can any rational, moral human being say to something like this?

"History? We don't know. We'll all be dead." — The conservative project in general really, truly doesn't give a damn about human suffering. They live in an abstract universe in which their dedication to their rigid ideology simply trumps all moral concerns about real human beings in the here and now. They just don't give a damn.

?otD: Where was that one night?


---


12/7/2013
Writing time yesterday: 0.0 hours (chemo brain)
Hours slept: 8.5 hours (very fitful)
Body movement: n/a (traveling)
Weight: n/a (traveling)
Number of FEMA troops on my block forging presidential birth certificates: 0
Currently reading: n/a (chemo brain)




Then, a mumble of danger from down the street: five gendarmes waving pistols, shouting "Monster! Away from that woman!"

Well, that didn't make any sense. Can't they tell the difference between combat and surgery?

I didn't want to argue with them though. I battered at the street with my hukuchô, scattering hovens all about. Still, the Boulevard of the Orange Pine Trees was a bad place for surgery — pine needles kept getting into my patient, for one extra problem. I could hear the howling of emergency vehicles coming towards me, too. Trying to repair Tarcuna with pine needles and bullets flying all over seemed to make a hard job impossible.

So (the Sanitarium) the next heartbeat, (the Anodyne) I didn't do any more surgery. I just scooped (the Anodyne!) her up in my left claw, ripping deep surgically-useless furrows in her back (the Anodyne), and leapt clumsily into the sky. The shock of the takeoff worked its own mischief on her, and my best available answer for that (the Sanitarium) wasn't much good. But we were in the sky (heartbeat) and another healing spell (the Anodyne) healed her back and kept her from dying all the way. Again.

We landed on the flat top of a nearby bank building. I set to work rather desparately. I didn't know how much worm was left in her, or how many more healing spells she could endure.

Four more heartbeats, and I got to the end of the worm's main body, a long tapered tip slithered up next to her esophagus. I thought for a moment that that was enough.

It wasn't enough. A dozen long hooked probes extended from the tip into Tarcuna's brain. That's presumably how it had conquered her, and how it had intended to conquer me. It made the surgery that much harder, too. I'm willing to rip breasts and lungs and livers fairly casually and heal them back, but brains are much more delicate. Now I had to cut twice: a bit careless slice opening the side of her face, then a more careful slice exposing just a bit of brain, hopefully where a probe was. Then grab the worm-bit, careful not to rip her brain any more than I had to, quick before the wound killed her, and get my hand out of the way quick before the Anodyne trapped it inside her brain. I didn't dare use the Sanitarium spell to heal such a wound, it's just not that good. After a while, I skipped surgery on the second the Anodyne casting, hoping that the extra healing magic would keep her more alive, even at the cost of slowing the surgery down.

Nineteen heartbeats and ten probes later, the first fighter plane came roaring noise and roaring danger across the sky.

I couldn't imagine how I was going to do brain surgery and protect myself from missiles and rays at the same time. So I skipped the spare Anodyne and breathed long lightning at the plane's left wing. I was hoping to just cripple it, since it technically hadn't attacked me. But that's where it stored some of its bombs or fuel or something. It caught fire rather impressively, and bits of blazing metal splashed over the city two miles away.

Such a botchery of a day.

The other eleven fighter planes curved around a bit. (I didn't understand at the time, but the television report said that they were waiting for orders from their sky-admiral. They knew something of our breath weapons from the Kyongsy Temple, but didn't know about lightning.)

I rushed the rest of the surgery. The last probe was buried deep in her brain, and the eleven planes had encircled me and were coming from eleven different directions. I healed Tarcuna with my hand stuck at the base of her brain holding the end of the probe, waited for a heartbeat, and tug and the Anodyne — tug and the Anodyne — tug and the Anodyne, ripping the core of her brain and healing it as quickly and fully as I could manage. On the third tug, the probe was free, out of her brain, and I could slice the side of her face and lift it out in the usual way.

I took a heartbeat to watch and listen. Tarcuna was still dying between the Anodynes, but with most of the worm out of her and no surgery, the spells were actually making progress. I took Tarcuna in my forepaws and put the Esrret-Sky-Painted on us, and flew off the bank.

Then the fighter planes came, and circled overhead in much confusion.

I flew us to our hotel, took a hoven form, disguised us with illusions, levitated a bit so we wouldn't leave bloody footprints, and carried Tarcuna to our room. Our bathtub was quite large. I filled it with hot water and soap, and started the laborious business of scrubbing a vast amount of hoven blood out of both our fur. I still needed to put the Arcane Anodyne into Tarcuna: every minute at first, every six minutes by the time we were clean. Lots of poison had been spilled into her, and I had left little bits of deliquescing cyoziworm all over too.

Halfway through the bath, Tarcuna opened her eyes. "I'm free? I'm alive?"

"You're free, you're alive, you're still needing lots of attention to keep you that way. Rest now. Later you must explain many things to me."

She closed her eyes again, and let me clean her and heal her.

Sometimes my hobby of sheltering small people is rather too much work.

Or maybe, rather a lot of work. I was glad to have done it.

</p>

Originally published at Mating Flight. You can comment here or there.




http://danariely.com/2013/12/07/ask-ariely-on-airborne-electronics-a-mistaken-masseuse-and-friends-who-post-bail/

Here's my Q&A column from the WSJ this week — and if you have any questions for me, you can tweet them to @danariely with the hashtag #askariely, post a comment on my Ask Ariely Facebook page, or email them to AskAriely@wsj.com.

______________________________________________________

Dear Dan,

Delta Air Lines recently announced plans to start distributing thousands of Microsoft Surface 2 tablets to its pilots to spare them lugging around heavy documents, maps and flight plans. As a passenger, I always suspected that flight attendants sometimes ask us to turn our gadgets off not because they might harm the plane's instruments but because some airline employees get a kind of twisted satisfaction from making passengers suffer a bit more. What do you think? Is the whole issue of turning electronics off just a way to make the passengers realize that the flight attendants are really in control?

—Adam 

In fairness, the unpopular (and rapidly fading) ban on using personal electronics during takeoff and landing was a Federal Aviation Administration regulation, not a policy by the airlines. Even so, the logic of turning off iPads and Kindles while taxiing was never clear to me either, and the joy that some flight attendants took in commanding passengers to turn their devices off could make one suspect that your "control theory" is right. Nevertheless, I suspect that this was just one more regulation set up without much thought that the poor flight attendants were forced to follow—and that in fact, they most likely suffered much more from having to enforce a rule that annoyed passengers and lacked logic many times a day.

I do worry about another aspect of your question: making airplanes too reliant on tablet technology. A crash of the less dangerous type could translate into a more harmful one.

______________________________________________________

Dear Dan,

I recently had a massage when I was very tired, and I fell asleep repeatedly. Every time I dozed off, the masseuse moved me particularly vigorously and woke me up. This left me a bit embarrassed, and it wasn't fun to be woken up so many times in one hour. What should the masseuse have done—let me sleep through the massage, or woken me up to experience it?

—Merve 

The person giving you the massage was wrong. More generally, this is really a question about different types of pleasure and their building blocks. In general, you can think about the pleasures you get from anticipating a massage, experiencing it, and remembering it after the fact.

The interesting thing about remembered and anticipated pleasure is that they capture some aspects of the experience—but not all of them. That's why, for example, you might remember an experience that was great for 15 minutes as better than an experience that was great for the first 15 minutes and then merely good for 15 more. In essence, the longer experience had more goodness in it (30 minutes), but the remembered pleasure wasn't as large because it also involved some less exciting moments.

I suspect that the masseuse wanted you to have more moments in which you experienced the massage—but by doing so added some less pleasurable parts and decreased your remembered pleasure, which will also decrease the anticipatory pleasure you're likely to feel before your next session on the table.

This lesson, by the way, applies to many other domains of life. Think about a presentation to clients, a dinner party, or a discussion with a friend—it's the quality, not the quantity, which influences our remembered and anticipated pleasures.

______________________________________________________

Dear Dan,

My kids are spending much of their time on social networks such as Facebook. Are they really being social with their friends or just wasting time?

—Dafna 

Here's my test for real friendship: Would your friends bail you out of jail if you needed them to? My sense is that spending face-to-face time with friends is likely to increase the likelihood of bail, while following someone's status updates won't. If your kids aren't increasing their odds of getting real help when they need it, they probably aren't being social in a meaningful way.

See the original article in the Wall Street Journal here.



http://www.slate.com/articles/life/longform/2013/12/skin_lampshades_the_longform_guide_to_our_largest_organ.html
Every weekend, Longform shares a collection of great stories from its archive with Slate. For daily picks of new and classic nonfiction, check out Longform or follow @longform on Twitter. Have an iPad? Download Longform's app to read the latest picks, plus features from dozens of other magazines, including Slate.
http://www.slate.com/articles/life/holidays/2011/12/spoiling_santa_claus_on_ruining_christmas_for_a_third_grader_.html
It happens sooner or later for every kid: Someone spills the beans about Santa Claus. In 2011, Elizabeth Weingarten confessed that in third grade, she revealed the truth about Santa to a classmate. Out of guilt, she tracked down her young friend to make sure she hadn't ruined Christmas forever. The original piece is reprinted below. Also, read Stephen Tobolowsky on discovering that Santa isn't real.

http://www.slate.com/articles/life/holidays/2011/12/stephen_tobolowsky_on_discovering_that_santa_isn_t_real_.html
To believe or not to believe, that is question this time of year. In 2011, Stephen Tobolowsky wrote this personal essay about growing up Jewish in Dallas and learning that Santa isn't real—but choosing to believe anyways. The original piece is reprinted below. Read Elizabeth Weingarten on spoiling Santa Claus and ruining Christmas for third graders.

Who:
dawnd
When:
2013-12-07 Sat 04:00
What:
My tweets
Security:
Public
http://feedproxy.google.com/~r/typepad/sethsmainblog/~3/V3q_1zXZ0Ts/sethsblog~Winner-take-all-vs-local.html
Rule 1: If there's no really good reason for a business to be done locally, it will migrate to the web.
Rule 2: Businesses that migrate to the web often have economies of scale, and those businesses quickly coalesce into just a few (or even one) winner.
The winning strategy for the local business or freelancer, then, is:
a. provide a product or service that truly works better when it's local, and
b. do it in a way that works better when it's small, custom, connected and not in search of economies of scale.
http://feeds.boingboing.net/~r/boingboing/iBag/~3/HCtAYVaew8M/story01.htm
http://boingboing.net/?p=272911

Back in 2010, Jewel Pie illustrated this great method for eating mandarin oranges: slice off the top and bottom, then unroll the fruit into a peel-backed strip of sections.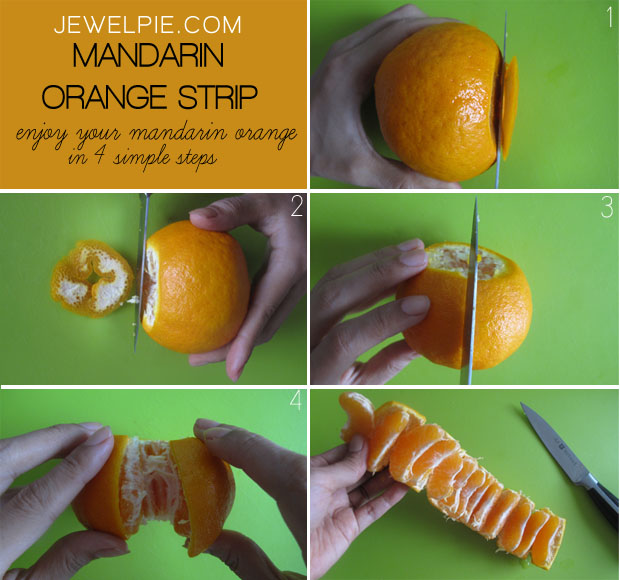 Easy way to eat mandarin oranges (without peeling!) (via Techdirt)
have:

middle-of-the-night insomnia
heavy cream

want:

an amazing recipe using the latter as a primary ingredient
first, happy birthdays to
othercat (today) and
lady_yashka (yesterday)! i know sushi figured in at least one of those celebrations, but might i also suggest some cake?

dancing boys: *two-step*


beadslut wanted me to talk about the haven finale, except it's next week. so i guess i should talk about tonight's episode.

( talk!Collapse )

i don't think any of that made any sense.

in other news, i sort of liked elementary last night altho the structure of the episode was confusing, and i liked(ish) white collar mostly because it wasn't quite as bad as i was expecting. ( plus!Collapse )

i'm waiting for it to snow and so far it hasn't. hmph.




Usually when I think of Steampunk makers, I envision people building things like ornate keyboards, or corsets with light–up buttons, or possibly mechanical claws that dispense exact change. I don't see a lot of people doing things on an automotive scale, which always surprised me, considering the car culture that pervades much of the United States. Oh, sure, there are a few things, like the Golden Mean (http://formandreform.com/wordpress/?page_id=388) the glorious Snail Art Car, and certainly, one can make an argument that after the Neverwas Haul (http://www.obtainiumworks.net/neverwas-haul/), anything else would be second best.

However I now realize that I was just not looking in the right place. I discovered a periodical, called Rat Rod Magazine (http://ratrodmagazine.com/), which celebrates not just cars, but a particular sub-culture that builds these amazing steampunk looking vehicles that have obviously just smashed their way through a giant robot as they were escaping from some future apocalypse. I'm sure a lot of the folks who build these things would look at me like I was insane if I said their cars were 'steampunk', but whether they know it or not, they embrace a lot of what I consider to be the steampunk esthetic. You look at these vehicles, and you can see how they work. How they're put together. When someone has a clever idea, they don't hide it behind a firewall, they elevate the thing so it's sticking up where everyone can see it. They are constantly re-engineering things that you would think people had worked out decades ago, and indeed they had, but these people look at things with a fresh eye and an understanding of new materials and techniques. They are cars built by tinkerers.

They also embrace the idea that a machine that looks like it's been hard used is more exciting than a machine that looks like it just came out of the box (one of the few things George Lucas got right). Thus, these cars look old. They look like they have been in a fight. They spend time developing patinas and artistically applied rust spots that you'd expect to find in some World War 2 relic that had been discovered in a desert somewhere. These things are works of art. Just google image 'rat rod' to see more.

Heard from the jolly folks at TopatoCo, who are handling our Volume 12 Kickstarter fulfillment, that they have over a third of the orders out the door. That's pretty good work, considering there were close to 4000 backers, plus they're running an already busy webstore during the Holiday Season. (It is a great place to find something unusual for that odd person you know [http://topatoco.com/])

The weather wizards warn that we might actually have a touch of snow next week, which would be rather jolly (I know that roughly three–quarters of our readers from the U.S. hate me now). We didn't get any snow at all last year, and The Experiments were forced to try sledding on gravel, which was just pathetic.




http://feedproxy.google.com/~r/blogspot/tzVM/~3/G-aI1mLWcbA/this-years-lionel-train-display-at.html

For the past two years I've been making videos of the Lionel Train display at the New York City Transit Museum Annex and Gift Shop in Grand Central Terminal. This year I've paid more attention to the models of New York City landmarks (Grand Central itself, the Met Life Building, the Brooklyn Bridge, the Empire State Building, the SONY--formerly AT&T--Building with its Chippendale top), ordinary buildings, and rustic scenery, as well as model train action.


"favorite character i've created or top five with specific reasons why i like them" for
shivering_lance, which i should've done yesterday but my brain was tired. my first reaction to this one was "ugh, dude, i hate you". and then i thought about it, and my second reaction was "ugh, dude, i hate you". i mean, everyone's my favorite when i'm writing them.

( five (technically six) favorite charactersCollapse )

cookies if you slogged through all that. :D

there are still some days left, if you want to give me something else to babble about.




http://feedproxy.google.com/~r/blogspot/bRuz/~3/xs3AKz8-cS4/late-night_5359.html

Rock on.




http://feedproxy.google.com/~r/blogspot/bRuz/~3/J73BTO8Y0MA/late-night_6.html

Rock on.